Al Stone, L.Ac, DAOM, is the founder and webmaster of popular Chinese medicine related websites such as gancao.net, pointinjection.com, and eagleherbs.com. In 1995, Al Stone founded acupuncture.com, a site that earned numerous awards and international goodwill while he was in the driver's seat there.
Eagleherbs.com is the outcome of his 15 years of experience in bringing the highest level of herbalism to the online community. Creating customized formulas following an extensive consultation was unheard of in the early days of the internet, but because of Al Stone's significant online presence, the need to provide this service became clear beginning in 1995. He's been working with individuals all over the world since then.
Gancao.net serves practitioners of Chinese medicine and provides insight into Chinese medicine diagnosis and the legalities surrounding the use of Chinese herbal supplements. Gancao.net also provides hundreds of case-studies and healing protocols for and by acupuncturists and Chinese medicine herbalists worldwide.
Al is a graduate of both the masters and doctoral programs at Emperor's College in Santa Monica, CA, where he also served as an intern clinic supervisor and classroom instructor for many years.
After graduating in 1997, he traveled to China where he expanded his education as an intern at the Yunnan Provincial Hospital of Traditional Chinese Medicine. There, in the "springtime" city of Kunming, he worked side-by-side elder doctors who were experts in internal medicine. It was from these elder masters that he witnessed the profound benefits that herbal medicine can provide, as well as the path of the Lao Zhong Yi (elder Chinese herbal medicine doctor) that became his professional path.
His online mission is to reach those who don't have access to a professional grade Chinese internal medicine practice.
Al Stone has maintained a private practice based in Santa Monica, California since he returned from China in 1998.
Al's patients often seek out his help for digestive concerns, gynecology and male urology, dermatology and stress related disorders. Emotional, neurological, and hormonal issues such as depression, anxiety, insomnia all respond very well to Chinese herbs and offer a significant improvement in his patients' quality of life.
Al Stone is also a provider of continuing education for physicians, nurses, and acupuncturists. Topics of education include:
For Chinese medicine practitioners:
Pulse Diagnosis Made Ridiculously Simple
For Chinese medicine herbalists:
United States Dietary Supplement Act for Chinese Medicine Herbalists
Herb/Drug Interactions: Mechanisms and Tiered Risks
For Western trained physicians and nurses:
East/West Integration: Risks and Rewards
Al Stone is also on a AAAOM committee charged with arriving at guidelines for manufacturing practices for private herb practitioners who make their compounded herb formulas to order. [more]
An avid enthusiast of tai chi, meditation, bicycle riding and drumming circles. He enjoys an active, balanced lifestyle in Southern California, USA.
PUBLICATIONS
Hu You-ping, Stone, Al. (ed and co-author) The Clinical Practice of Chinese Medicine: Pain. People's Medical Publishing House. 2012, Beijing, PRC.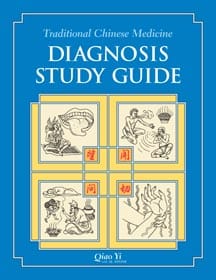 Co-Author of The Traditional Chinese Medicine Diagnosis Study Guide with Qiao Yi. Eastland Press, 2008.. This book has been added to the NCCAOM recommended reading list for Acupuncture, Oriental Medicine, and Chinese Herbology exams that lead to licensure in many states.
Chen Da-can, Xuan Guo-wei, Stone, Al. (ed.) The Clinical Practice of Chinese Medicine: Lupus Erythematosus. People's Medical Publishing House. 2007, Beijing, PRC.
Chen Da-can, Xuan Guo-wei, Stone, Al. (ed.) The Clinical Practice of Chinese Medicine: Scleroderma and Dermatomyositis. People's Medical Publishing House. 2007, Beijing, PRC.
Co-Author of The Traditional Chinese Medicine Formula Study Guide with Qiao Yi. Snow Lotus Press, 2000.