---
Below are some Special Exclusively Eagleherb Formulas

Acceptance 

for that True Love that didn't work out.
---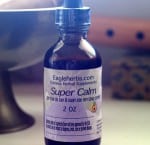 Super

Calm

is a very soothing liquid formula for sleep and anxiety.
Combines two formulas (Gan Mai Da Zao and Suan Zao Rent Tang)
---
Anx is another very calming formula.

Cicada Clear This is kind of a wacky one that Al thought up for tattoos that are bothersome… in the first stages or after removal.
"Custom Clearing" For getting things moving in the bowel department. 
 Easy Flow For Men Only. Helps Urination and helps Something only Men have but don't often touch. 
Eye Bright Supports Healthy Eyes
---


 Coffee Break Break A Coffee substitute using a classic formula- Si Wu Tang
Preventer – For when you think you might be catching something.
---
Hot Sweating Here we have several that are used for Women around the age of 49 give or take a little.
Hot Sweating Plus for 
when you need a little more comfort:
Liver Helper To Support the Liver function in special cases- it is NOT a "liver cleanse". If you want please this contact me. 
---
Facial Serum Sold in our Market Place featuring 3 in 1 Facial Serum by my friends Kirsten Cowen of Angelica and Peony
---
 These are some CD's I made for my acupuncture treatment rooms.
Very relaxing stuff.
Music for Acupuncture: 2 60 minute CD's I made for my treatment room.