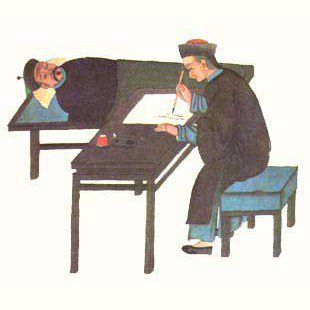 Get the right herbal formula the first time.
Doing research online to locate the right formula for you can be daunting, confounding, irritating. That's why Eagle Herbs provides a telephone consultation service for those who have no Chinese medicine practitioners in their area. Consultations consist of a 15-45 minute telephone conversations and include up to 4 follow-up emails.
Doug writes: "I work in several student clinics where I can write up to a dozen herbal formulas a day. I have been doing this for 18 years now. I was very pleased to see that Al valued the telephone consultations. "
If you have a refill, let me know by email (service@eagleherbs.com) with a bit of your history. If you have the old bottle that may have been prescribed earlier or you can tell me the date you last purchased it.
Eagle Herbs consultations can be made by ordering below and then emailing service@eagleherbs.com and I'll set set up how you can talk with me. Custom order refills can be purchased below.
Douglas Eisenstark L.Ac. September 2013