We sell Chinese herbal supplements. We use only safe and clean herbal granules (powder). We also do encapsulation (size 0) of the same granules.
---
 I know we sell a lot of herbs for animals. I am looking for a qualified vet or vet tech who can help us do more of this and do phone consultations for herbs. I am looking towards the Eagle Herb community first to help here.
---
Eagleherbs.com is a big and somewhat complicated site (sort of like Chinese Medicine). If you are looking for a specific formula often the best way to find it is to use the browser search (eg: Command F) and see if it shows up at the bottom of this page. For your convenience all our pages should be listed on this home page. Or:  Click here for the list of all our formulas. 
Who orders from Eagleherbs?
Persons who know what they need because they have been taking the same formula but have gotten it from a different source and like our brand of granules better.
Have been told by their Chinese Medicine doctor that they should take the formula but they themselves don't carry it.
Have had a consultation through Eagle Herbs.
Are Chinese Doctor Herbalists themselves and want to treat themselves but don't have the herbs.
People who have done research on their conditions and feel confident that our herbs will help them. It is this last group we have to be careful about. Often people will read on our page the word "gastritis" and order our product but are disappointed with the results. Even in face to face prescribing formulas may not work as thought. Please order a small amount to get started and test the herbs out. We do not do refunds. Again, if you are getting the herbs for the first time then get a small amount to begin.
If you would like email me at service@eagleherbs.com and I will try to find you an herbalist in your area.
If you would like to re-order a previously ordered custom formula then you can order here. (We don't keep your payment information, so you need to re-order on this page. Thanks.)
---
Our herbs are safe and effective because our Chinese herbs are mixed in combinations to create "formulas". Many of these formulas have been helping people for over 2000 years. 
We make each formula for you individually from the individual herbs. This allows us to offer a wide range of formulas as well as customize your formula. For this reason (and general safety and legal issues) we cannot offer refunds on formulas. (You wouldn't want herbs that had been returned to us, would you?)
Shipments to addresses outside of the United States and Canada are NOT guaranteed for delivery and the buyer accepts responsibility for all costs. Click HERE for more information.
We give consumers the opportunity to order high quality Chinese from a reputable source. We offer a number of "symptom tools" to help you. However, we make no claims for diseases that you may have read about on the internet. If you have a serious issue then we urge you to see a medical professional and if desired, a licensed herbalist. We do offer consultation services.
Once you have choosen the right formula you can order at the bottom of the page. We use Paypal and you can use your credit card too through Paypal. We are an internet company and ordering this way either Paypal or credit card puts all our payment and shipping paperwork together. 
When we get your order, we make the herbs into either granules or capsules. It may take from one to four days for us to make the herbs. We then mail them to you. We use the United States Priority Post Office Service. We wish we could be more quick but we also want to be realistic with the time involved.
If you have questions you can email service@eagleherbs.com. If you have a complicated problem, we may suggest that you have a consultation with one our licensed herbalists. You can also email me as I know of number of herbalist around the country and world if you want to see someone in person.
SSL
---
Let Us Help You choose the Right Formula.
We have a number of tools. 
---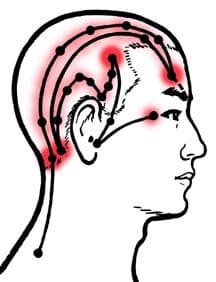 ---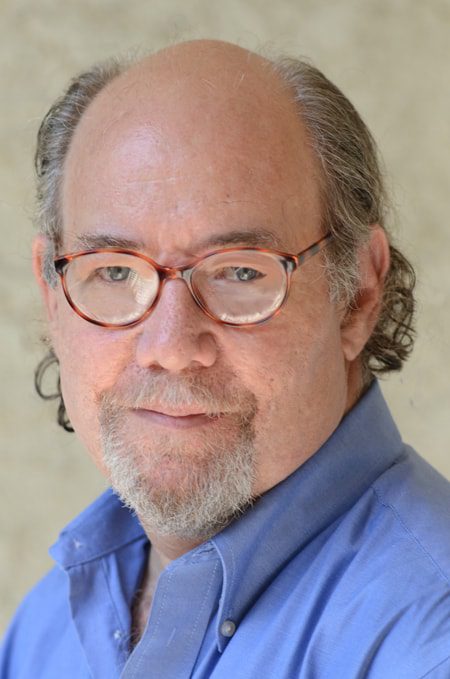 Eagle Herbs provides a telephone consultation service with Douglas Eisenstark L.Ac. (owner of Eagleherbs) for those who have no Chinese medicine practitioners in their area
. I have been practicing Chinese Medicine since 1996.
Consultations consist of a 15-45 minute telephone or WhatsApp conversations and include up to 4 follow-up emails. That's why we sincerely believe a consultation can really be the best way and ultimately the most cost efficient (cheapest) way to find the correct formula if you are going to order on-line.
---
---
---
---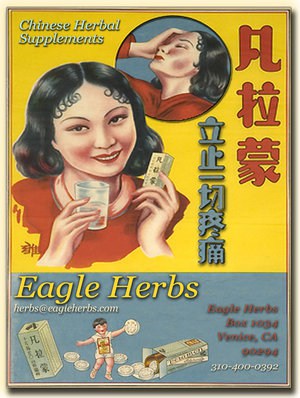 It is best to visit a Chinese herbalist. But we know that many people cannot get Chinese herbs where they live. That is why we created Eagle Herbs. 
Obviously, if you have a serious condition we strongly suggest you contact a western physician.
You can buy either granules of herbs or capsules. The granules can be put in water or juice, eaten, sprinkled on rice krispies or anyway you want take them. Often times they do not taste good and you may prefer capsules (but they are more expensive). You will be taking 1/2 to 3 teaspoons of granules twice a day. Take 1-6 capsules twice a day. The capsules are pretty small.
Our products, as required by the FDA, are described here but are not intended to diagnose, treat, cure, or prevent any disease. 
Contact us at Service@eagleherbs.com or 310-4OO-O392
****
A Listing of our formulas and many of our pages…
Our little contribution to Weight Loss on the internet.
Hmm… we have a conundrum here: We use E Jiao a fair amount and looking into alternatives for each of the formulas that use it. As well, in general, we have more and more trouble importing any animal products.
Here you can read about the problem on the Guardian web site.
Finally getting some love from the National Geographic with a very long article. Why wait for Western Science to "discover us".
---


Eagleherbs.com is the creation of Al Loren Stone who passed it on to Douglas Eisenstark.
---
I am delighted that Kaoru Mansour has let us use her artwork (in the headers and on various pages) on the Eagleherbs.com website and brochure. I have one of her pieces for my office and always loved her work and felt in super appropriate for us. Her own website is Kaourumansour.com.

Chinese Medicine drawings are through the Wellcome Foundation's archive and are copyrighted with Creative Commons.

Herb photos are courtesy of Ingrid Schneider and the Learning Garden.
---
---