Click here for more information  about Eagle Herbs.
I am Douglas Eisenstark L.Ac. (licensed acupuncturist, California) and I have been practicing for 23 years with a special interest in herbs.
Eagle Herbs sells directly to consumers and is different from many herbal web-sites in that myself and staff are practicing practitioners and herbalists first and a business secondarily.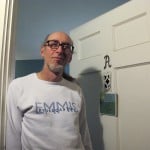 EagleHerbs.com was created by the Al Stone (Doctor of Acupuncture and Oriental Medicine).
He made this web-site for people to order high quality Chinese herbs over the internet.
Al started the company in 2011 after a decade of herbal practice.
There is a small staff- all have been working here for years yet prefer to remain anonymous – and they are often the ones actually sending out the herbal formulas. We have an office in Los Angeles where the work is done. Everyone who works as Eagleherbs is a licensed acupuncturist and herbalist in California.
s