Eagle Herbs
  Traditional Chinese Herbs in Extract Granules.
Promoting Quality, Safety, and Purity.
Thank you for visiting Eagle Herbs. We sell Chinese herbal supplements in the form of herbal granules. Eagle Herbs was created by Al Stone (Doctor of Acupuncture and Oriental Medicine) who envisioned a web-site for people to order high quality Chinese herbs over the internet. Ideally a person should visit a Chinese herbalist but he recognized that there are many people who do not otherwise have access to Chinese herbs. (Chinese herbs are usually mixed in combinations to create a "formula")
A person using Eagle Herb can order herbs in a few ways. The first is to find the appropriate formula for themselves through reading our website. The second is through consultations with one our licensed herbalists.
To begin, look at the number of links we have on the left hand column and under the site map. Follow these links until you find the right symptoms and the proper formula for them. We have a number of other tools including a tongue diagnosis page. You can look at our many "flow charts" to make decisions about the herbs that fit your condition. Once you find the right formula, at the bottom of the page will be a section for purchasing it through Paypal. Once we receive your order, we hand-make the herbs into either granules or capsules. The process from ordering to our sending them to you may take from one to three days depending on the time of the week. We then send them out to you through Priority USPS.
If you have questions about your condition or the formulas, please email us at herbs@eagleherbs.com. If you have a complicated case, we may suggest that you have a consultation with one our licensed herbalists. Obviously, if you have a serious condition and have not done so to this point, we strongly suggest you contact a western physician.
Our products, as required by the FDA, are described here but are not intended to diagnose, treat, cure, or prevent any disease.
Douglas Eisenstark (Licensed Acupuncture in California, Master of Traditional Oriental Medicine- Emperors College 1996)
For the month of August we are discounting the price on Gui Pi Tang for larger quantities. We heard a rumor that Dr. Oz (never hurts to drop his name in somewhere for Google to find) would be mentioning Gui Pi Tang on his show. We stocked up on a lot of it and well… he never did. So to get this off our shelves we are offering some discount that is essentially one bottle free if you buy 4. Read about Gui Pi Tang here.

http://eagleherbs.com/buy/ginseng-and-longan-combination-gui-pi-tang-1050
A note about modifications and "add-ons".
__________________
Our best sellers (drumroll….) Jia Wei Xiao Yao Wan - for frustration, anger, PMS (oh, modern life!)

Closely followed by: Gui Pi Tang – for overwork, over studying, general but not too bad anxiety, too many things to think about….
Coming soon: scratchy throat? Stay tuned while we work on the wording of this one.
BEST SELLERS
___________________
Herb safety
    from seed to sip
    No ground-up herbs, true 5:1 extracts
A Helping Hand
  Flow Charts and Insights
Formula Finding Flow-Charts
that help ensure efficacy.
See the drop-down menu above
more being added…
(or check this one out for anxiety)
  Flexibility
  Customizations
and Modifications
Modified formulas: the old-school approach
Premixed formulas offer convenient modifications
All formulas are made-to-order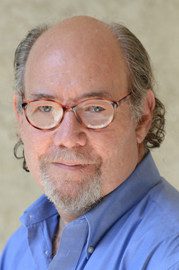 Douglas Eisenstark L.Ac. 
Al Loren Stone -
founder of Eagleherbs.com.
1958-2013.
old-school herbalism
new-fangled technology