Modified Lian Hua Qing Wen
$34.00
To clear heat out of the lungs. This has been a popular formula used in China since the beginning of 2020. 
Lian Qiao
Jin Yin Hua
Yu Xing Cao
Xing Ren
Shi Gao
Ban Lan Gen
We us Hu Zhang instead of Guan Zhong.
Huo Xiang
We have taken out Da huang because it may cause loose stools or diarrhea.
We have taken out this out – Hong Jing Tian
Bo He
Gan Cao 
Description
---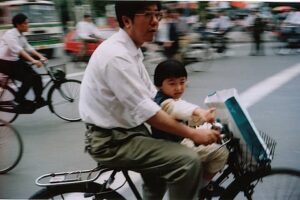 This is the original formula. We have modified some the herbs while keeping the essence. For example, using Ma Huang (ephedra) can cause issues of tachycardia if not monitored closely. Da Huang (rhubarb) can cause loose stool or diarrhea. Rhodiola is a rather recent addition to Chinese Medicine and is not available from our distributor.
Forsythia suspensa (Thunb.) Vahl (Lianqiao); Lonicera japonica Thunb. (Jinyinhua); Honey-fried Ephedra sinica Stapf (Mahuang); Prunus armeniaca L. (Kuxingren); Isatis tinctoria L. (Banlangen); Dryopteris crassirhizoma Nakai (Mianmaguanzhong); Houttuynia cordata Thunb. (Yuxingcao); Pogostemon cablin Benth. (Guanghuoxiang); Rheum palmatum L. (Dahuang), Rhodiola crenulata (Hook.f. & Thomson) H.Ohba (Hongjingtian); and Glycyrrhiza glabra L. (Gancao); along with menthol (Bohenao)and a traditional Chinese mineral medicine, Gypsum Fibrosum (Shigao).
A variation of this formula is Ching guan Yi hao / Qing Guan Yi Hao which has been modified to be called NRICM 101. It is found here: https://eagleherbs.com/product/qing-guan-yi-hao-nricm-101/
Additional information
| | |
| --- | --- |
| Weight | 120 g |
| Dimensions | 0.2 × 0.2 × 0.2 in |
| granules or capsules sizes | 100 grams granules: $34, 200 grams granules: $60, 100 capsules (50 grams): $35, 200 capsules (100 grams): $58, 5 bottles 200 grams granules: $275, 5 bottles 200 capsules: $260 |